ACD University Network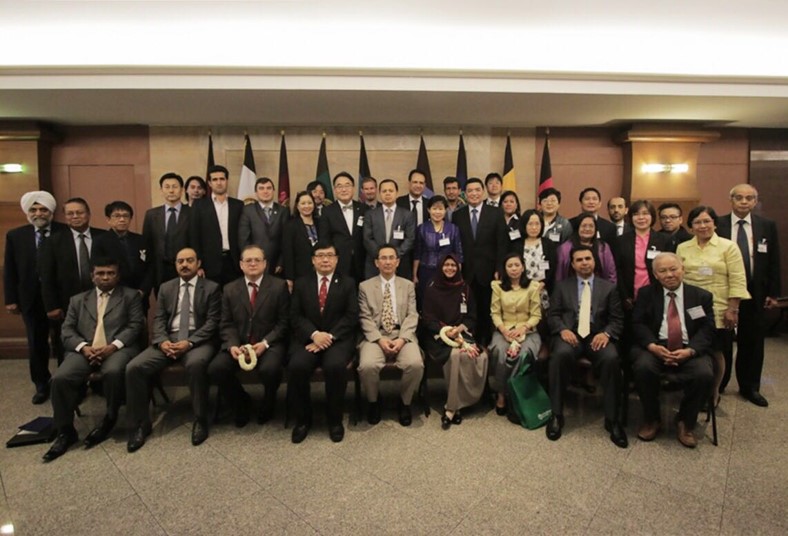 Delegates from Participating Institutes with ACD General Secretary, H.E. Bundit Limschoon
The ACD University Network (ACD-UN) was established during the ACD High-Level Meeting on Asia Academic Collaboration was held in Bangkok at the Holiday Inn Silom and Siam University from 23rd to 25th February 2016.
It acts a common collaborative and flexible platform developed by Asia e University (AeU) as the prime mover and main coordinator to facilitate the Academic Exchange Collaboration on innovation among proactive and internationally focused universities in ACD countries.
The platform aims to expand the education horizon by drawing upon the collective expertise, prestige and resources to provide quality Higher Education and Lifelong Learning among the participating institutions. It is also a platform to cultivate the exchange of knowledge, sharing of expertise, resources, information and best practices and breaking down the barriers of cultural differences.
Through this collaboration, opportunities will be open and made available to the participating institutions to strengthen transnational educational activities in building a common platform.
Last modified: Wednesday, 27 April 2016, 2:50 PM